Preparing for Oregon Paid Family Leave Implementation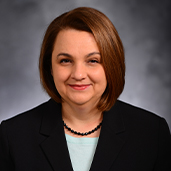 By: Iayesha Smith
Oregon workers, and many Oregon employers, have now begun contributing to Oregon's Paid Family and Medical Leave Insurance ("PFMLI") program. All employers should be planning for September 3, 2023, when employees can begin applying for benefits. Below are answers to some common questions about this "implementation" phase. This is only a general overview of key points. If you have questions about the law or would like help drafting or reviewing policies, please contact Julian Marrs or Iayesha Smith.
Q:           Which employees will qualify for leave?
A:            All Oregon employees will qualify as long as they have earned at least $1,000 in the preceding base year (not necessarily from employment with your business).
Q:           What situations qualify an employee for leave?
A:            There are three types of leave: medical leave; family leave; and safe leave. Medical leave is for a "serious health condition." Not every illness or injury will qualify as a serious health condition, but the definition is broader than many people might think. Family leave is for the birth of a child, bonding with a new child (including for adoption or foster placement),­ or caring for a family member who has a serious health condition. Safe leave is for survivors of sexual assault, domestic violence, harassment, or stalking, or their family members. All of these types of leave have specific requirements (for example, who qualifies as family member).
Q:          How much leave do employees get?
A:            An employee must be allowed to take up to 12 weeks of PFMLI paid leave off per year (in some pregnancy-related situations, up to 14 weeks). If the employer is also subject to the federal Family Medical Leave Act ("FMLA") or Oregon Family Leave Act ("OFLA") and the reason for leave also applies to that law, the PFMLI leave runs at the same time. In limited circumstances, it is possible for an employee to receive 18 weeks of leave total (paid and unpaid) in a year, due to the interplay between PFMLI and OFLA. Also, leave can be intermittent, by the week or day. Pay is determined by a statutory formula; lower-paid employees may fully replace their income.
Q:           How do I determine if an employee qualifies for PFMLI leave?
A:            Unless the employer elects to have an equivalent plan, the employee actually applies for PFMLI benefits through the Oregon Employment Department ("OED"), and OED administers the payments. If an employee is approved for leave, you must allow them to take it. You must also protect their job during leave, unless the employee has not been employed with you for at least 90 days. When an employee applies for benefits, the employer will be notified and may be asked provide certain information.
Q:           What if an employee's leave request is denied?
A:            Employees can appeal OED's decision. If an employer elects to have an equivalent plan, there must be an appeal process; employees can seek dispute resolution assistance through OED if an appeal is not resolved. Remember that an employee may still be entitled to other leave, for example, Oregon Paid Sick Time, and/or disability accommodations under the Americans with Disabilities Act or Oregon's counterpart.
Q:         Are there any protections against last-minute leaves?
A:            Employers can require notice from employees: for family or medical leave that is considered "foreseeable" under the law, the employer can require 30 days' advance written notice; for "unforeseeable" leave, the employer can require 24 hours' advance oral notice, and written notice within 3 days of leave beginning. For safe leave, the requirement is "reasonable" notice if "feasible." An employer must identify the written notice requirements in a written policy provided to employees at hire and following any changes to the policy. An employee's consequence for failure to comply with notice requirements is in the form of a penalty against benefits determined and administered by OED (unless the employer elects to have an equivalent plan).
Q:           An employee's leave would be a huge burden on our organization. What can I do about that?
A:            If you are an organization of fewer than 25 employees and you agree to pay the employer portion of contributions (which is not ordinarily required for employers of this size), you can receive grant assistance to cover certain costs.
Q:           How does the PFMLI program affect Oregon Paid Sick Time?
A:            An employee may choose to use up protected Oregon paid sick leave or other paid time off before applying for family or medical leave under PFMLI. However, they cannot be forced to do so. An employee may also choose to supplement PFMLI benefits with Oregon Paid Sick Time or other PTO to reach the level of replacing their income.
Q:           What exposure could we face for a claim we did not follow the law?
A:            Failing to allow an employee to take PFMLI leave, or discriminating or retaliating against them for taking leave, can subject an employer to a civil lawsuit for damages and attorney fees and/or action by the Oregon Bureau of Labor and Industries. An employer can face penalties or other exposure for failing to provide complete and accurate information. Also, employers are required to track an employee's use of Paid Leave Oregon leave. The statute also states that violation of any aspect of the law is a Class A misdemeanor.
« Back to News & Insights