Harrang Long Gary Rudnick Adds Two New Shareholders: Erica Tatoian and Julian Marrs
Harrang Long Gary Rudnick P.C. is pleased to announce that Erica Tatoian and Julian Marrs have become shareholders of the firm effective January 1, 2023.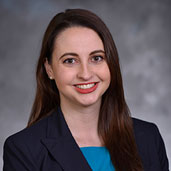 Erica Tatoian joined the firm in April 2018, following her clerkship with the Oregon Court of Appeals.  She is recognized by peers as an excellent appellate lawyer, and she is a key member of Harrang Long's practice at the intersection of law and public policy.  Erica has been a leader in Harrang Long's initiatives to grow the firm in a way that honors its commitment to diversity.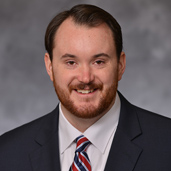 Julian Marrs
joined the firm in February 2019, following time as an associate at another Eugene, Oregon, law firm and a clerkship with the Alaska Supreme Court before that.  Julian has earned recognition as a business litigator.  In that role, he is a diligent and resourceful problem solver, serving small businesses, local governments, and health care providers and entities in a wide variety of matters.
Congratulations to Erica and Julian on this milestone in their careers!
« Back to News & Insights