HLGR Welcomes Ted Simpson to the Firm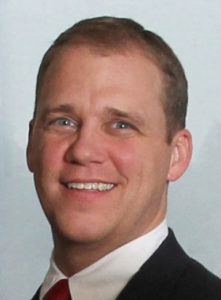 We are excited to announce that Edward L. "Ted" Simpson joined the firm as an "of counsel" attorney in our Portland office on December 1, 2011.
Ted Simpson is a highly skilled and responsive attorney who works with individuals and closely-held business owners to create estate and asset protection plans that help preserve their wealth. Ted's practice focuses on estate planning, asset protection, and taxation, as well as business and corporate law, to ensure that businesses live on, families are financially secure, and organizations remain strong.
More specifically, he handles basic to sophisticated wills, revocable living trusts, probate and trust administration, planning for and preparation of estate gift and fiduciary tax returns, family limited partnerships and family limited liability companies, estate planning related to retirement plans and individual retirement accounts, and a variety of other trusts, retirement planning, and charitable gift planning.
"Ted brings a wealth of knowledge, experience, and skill to very important areas of law for our business clients," said Jens Schmidt, President at Harrang Long Gary Rudnick P.C. "Equally important, he is that rarest of finds, a tax attorney with a personality—he is a genuinely nice and down-to-earth guy. We feel very fortunate to have him join us, and we are looking forward to a long and beneficial relationship."
« Back to News & Insights