Harrang Long Gary Rudnick Adds Energy & Natural Resources Practice
FOR IMMEDIATE RELEASE
 HARRANG LONG GARY RUDNICK ADDS ENERGY & NATURAL RESOURCES PRACTICE:
JENNIE BRICKER AND LISA HARDIE JOIN THE FIRM
Portland, Oregon – Harrang Long Gary Rudnick P.C. (HLGR) is pleased to announce that two experienced attorneys, Jennie Bricker and Lisa Hardie, are joining the firm as Of Counsel and will lead the launch of HLGR's Energy & Natural Resources practice.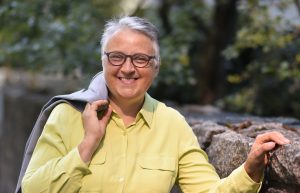 Jennie Bricker brings 20 years of experience as a natural resources lawyer.  A graduate of Lewis & Clark Law School, Ms. Bricker clerked for Judge Skopil on the Ninth Circuit and went on to practice real estate and natural resources law, developing expertise in waterway navigability, water rights, permitting, and property boundaries.
Ms. Bricker is licensed to practice in Oregon and Washington and looks forward to working with clients on a variety of ownership and regulatory issues.
Lisa Hardie has approximately 20 years of experience as an energy lawyer.  After graduating with honors from the University of Texas law school, Ms. Hardie worked at large firms in Texas, Washington, and Oregon, where she assisted energy clients with issues including retail deregulation, regulatory compliance, and complex energy litigation and appeals.  Two years ago, she was appointed by Governor Brown as Chair of the Public Utility Commission of Oregon and served in that position until earlier this year.  Ms. Hardie will assist clients with litigation, regulatory compliance, and energy policy issues.
"We couldn't be happier that Lisa Hardie and Jennie Bricker are joining HLGR with their rare combination of deep subject-matter expertise and strategic thinking that is necessary to help clients succeed in the area of energy and natural resources," said Bob Steringer, President of HLGR.  "By adding an Energy & Natural Resources practice, we are building on HLGR's core strength of helping clients navigate complex areas of regulation to meet their goals."
About Harrang Long Gary Rudnick P.C.
Harrang Long Gary Rudnick P.C. ("HLGR") is a law firm founded in 1957, with offices in Portland, Eugene, and Salem, Oregon.  We assist individuals, businesses, and organizations with legal advice, litigation, appeals, administrative proceedings, and government relations.  HLGR and its team of lawyers have been recognized for their work through rankings in Martindale Hubbell, U.S. News & World Report, Best Lawyers, SuperLawyers, and others. Learn more at www.harrang.com.
For further information, please contact:
Ginger Fullerton, Marketing Coordinator
Email: [email protected]
Phone: 541.485.0220
« Back to News & Insights