The Department of Labor Issued Revised Overtime Regulations
Today the Department of Labor issued its long-awaited revised overtime regulations. The press release states:
Key Provisions of the Final Rule
The Final Rule focuses primarily on updating the salary and compensation levels needed for Executive, Administrative and Professional workers to be exempt. Specifically, the Final Rule: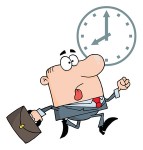 Sets the standard salary level . . .$913 per week; $47,476 annually for a full-year worker;
Sets the total annual compensation requirement for highly compensated employees (HCE) subject to a minimal duties test to . . . $134,004; and
Establishes a mechanism for automatically updating the salary and compensation levels every three years . . . .
Additionally, the Final Rule amends the salary basis test to allow employers to use nondiscretionary bonuses and incentive payments (including commissions) to satisfy up to 10 percent of the new standard salary level.
The effective date of the final rule is December 1, 2016.  
__________________________________________________________________________
For more information see https://www.dol.gov/whd/overtime/final2016/index.htm
What does this mean for you?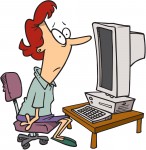 Under Federal law currently in effect, an employee who has the requisite authority, discretion, and/or professional qualifications must be paid on a salary basis, earning at least $455 per week, to be properly classified as "exempt." Those employees do not need to track their time, will not lose pay for most partial-day and some partial-week absences, and are not eligible for overtime pay.
(Warning: The paragraph above is an enormous oversimplification!).
After December 1, any individual who does not immediately begin earning at least $913 per week, and who is not otherwise exempt from the salary-basis test under another provision of the Fair Labor Standards Act, will need to be reclassified as non-exempt.
That means tracking time, and paying overtime.
For most employers and their management-level employees, that will mean a substantial organizational shift.
A couple of other reminders and tips:
Non-exempt employees may be paid hourly, by commission, salary, etc., so long as the hours are tracked and employees are earning at least minimum wage.
Minimum wage in Oregon is increasing beginning July 1, 2016.
Overtime is 1.5 times the "regular rate." The "regular rate" may include hazard pay, holiday pay (pay for working on a holiday), shift pay differentials, bonuses, and commissions.
"Hours worked" typically does not include paid hours when no work is actually performed (such as paid sick leave, paid vacation or PTO, and paid holidays).
As always, we're here to help. Feel free to call if you'd like assistance evaluating the effect of the Final Rule.
« Back to News & Insights